Sep 12th, 2019.
2 min read
I like to stay up to date on my team's progress for their individual pipelines. This template helps me stay up to date on what Lucy is working on and lets me communicate with her in context. It also provides Lucy a nice way to stay organized, on top of where all of her accounts stand and keep her pipeline clean.
Getting started tips
The structure of this template will more than suffice! You have all the relevant information that you need to keep an accurate tracking of your leads. If you prefer, you can change the labels on the Status column o fit your workflow. Add in automations and integrations to take this template to the next level!
"The columns really bring out the necessary information I need to hop in to Lucy's board and see what is going on really easily. "
Alex Goya
Why we love this template
It's simple, straightforward, and versatile. I can use the structure of this template for the rest of my sales teams by simply duplicating the board. The Gmail integrations on this board give us an automated way of following up with our leads before a given due date. Their replies will also populate directly into monday.com so it cuts down on manual work!
Without this template I would
...not have clear visibility into my team's leads and they would probably be less organized and consistent in managing their own pipelines. I would have to search their different excel files and emails just to get an understanding of where we are in the sales process. This template eliminates these unnecessary steps for me and streamlines the funnel process altogether. Simply put, I would be wasting time without this!
Hi I'm
Alex Goya
from
monday.com demo account
and this was my story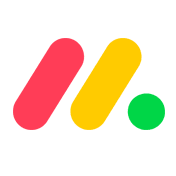 Hi I'm
Alex Goya
from
monday.com demo account
and this is my story, check it out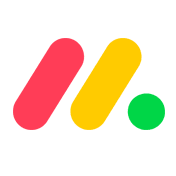 You might find this interesting