Sep 12th, 2019.
2 min read
Stay on top of my team's leads
I have my team come onto this board and update the leads that they are working on for the quarter. It gives me an easy way to hop in and see at a quick glance and at a high level status where we are on the key accounts we are working on closing.
Getting started tips
You can use this template and just have your team come in and update their respective leads, statutes, and client information. As a team lead, making use of automations will help you communicate with your board subscribers by setting reminders, notifications, etc. You can also set automations to notify you whenever a status changes so you can be updated in real time when one of their leads progresses through the funnel.
"Other than the fact that is visually appealing, it does a great job at centralizing information across your team. "
Alex Goya
Why we love this template
This is the most used template for our team and for good reason! It provides transparency for everyone, and gives me an easy and automated way to communicate with my team at once. Additionally, with the use of the Tags and Dropdown columns, can properly categorize my leads so I can search and run reports on them at a later date.
Without this template I would
... be lost. Plain and simple! Without a team board, we would have an endless amount of files and email without context to sift through just to stay up to date on all the accounts we are working on as a collective. My company is very transparent so I can choose to make use of the Broadcast view to display this board on Dashboards in our offices to keep everyone up to date on key accounts coming through the funnel : )
Hi I'm
Alex Goya
from
monday.com demo account
and this was my story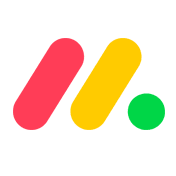 Hi I'm
Alex Goya
from
monday.com demo account
and this is my story, check it out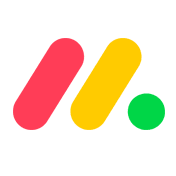 You might find this interesting