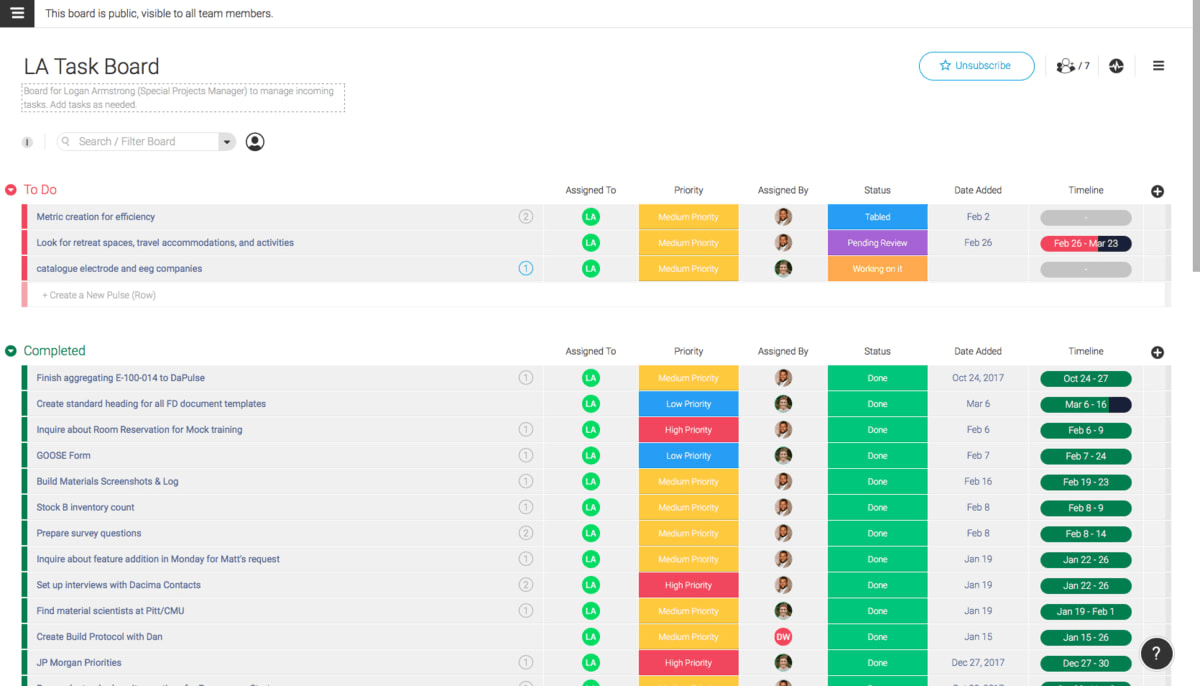 May 15th, 2018.
1 min read
Task list for each of your team members
Each manager at our company has a team of interns. These interns each have a board to manage their tasks. Managers assign tasks to interns/reports.
It's very easy for our interns and for the managers — there is one place for our interns to know what to do, and we can easily drop tasks.
Getting started tips
It easy to use. Add a pulse titled as a task. Then add context to the pulse update pane. Then assign a priority level, who is assigning the task, task status, the date it was added, and a timeline for the task.
"Helps manage tasks of individuals who report up to you!"
Carmelo R. Montalvo
Why we love this template
Much better than just using Email and Google docs :)
Hi I'm
Carmelo R. Montalvo
from
and this was my story

Hi I'm
Carmelo R. Montalvo
from
and this is my story, check it out

You might find this interesting